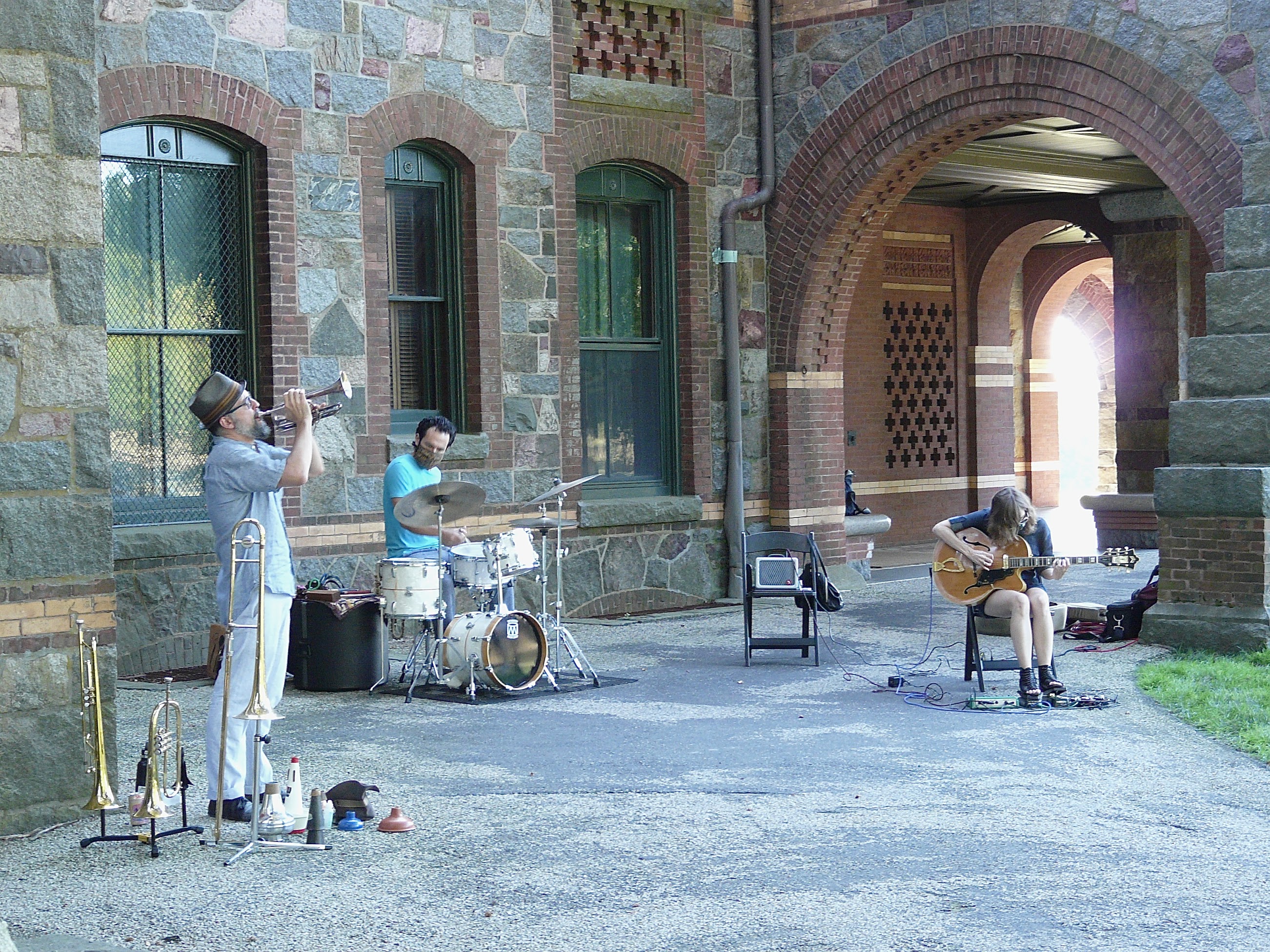 ---
June 22, 2021
Fujiwara/Halvorson/Bynum
doors 7 pm, concert 8 pm
Single-set advance $12 | $15 at the door | (313)778-9258 for reservations
Two sets for $25
Tomas Fujiwara (drums, compositions) | Mary Halvorson (guitar, compositions) | Taylor Ho Bynum (cornet & other brass, compositions)
Since first connecting in Bynum's Trio and Sextet in 2005, these three musicians have played together on hundreds of concerts and dozens of recordings, including with Fujiwara's Triple Double, Bynum's 9-tette and PlusTet, the collective quartets Illegal Crowns (with pianist Benoit Delbecq), The Thirteenth Assembly (with violist Jessica Pavone), and in the Chicago-meets-NYC all-star band, Living By Lanterns. In addition, Fujiwara and Halvorson work together in Thumbscrew, the Out Louds, Fujiwara's The Hook Up and Halvorson's Code Girl. Fujiwara and Bynum have maintained a duo for over two decades and Halvorson and Bynum have shared the stage on multiple Anthony Braxton ensembles, including his long-running Diamond Curtain Wall Trio.

Made possible with the support of Jazz Road, a national initiative of South Arts, which is funded by the Doris Duke Charitable Foundation with additional support from The Andrew W. Mellon Foundation.